You want to take care of your patients and not your IT?
Doctors and medical care centers must be able to rely 100 percent on their IT in order to provide their patients with optimal and fast care and to handle all IT-supported processes. This is why a fail-safe IT platform is becoming increasingly important.
Because a failure means angry patients, medically necessary examinations cannot be carried out, desperate employees - everything now runs on the practice server. If the server fails, the chaos is perfect in practice.
Our IT rescue service, which intervenes immediately when needed.
In the medical sector it is becoming increasingly important to be able to rely on a technical all-round carefree package. And Collax V-Bien is hardly more expensive than a single server, offers you maximum availability, German support and the security that is priceless in an emergency.
We have compiled detailed information for you in our whitepaper.
Many doctors and medical care centres already rely on Collax V-Bien. Among others the health center Wildau, the health center Fabrik Sonntag as well as the ZFOS Munich.
Are you interested in the technical details? Here you will find all information about Collax V-Bien.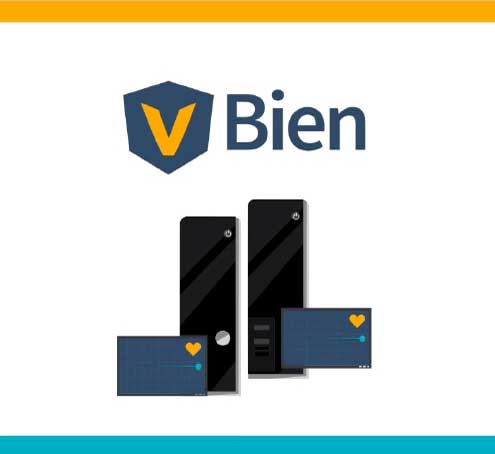 ### Specially tailored to the needs of medical practices and medical care centers.
YOUR ADVANTAGES
Affordable. Simple. Reliable.
Maximum safety and stability

Hardly more expensive than a single server

Independent of the doctor software

All IT processes available at all times:
Importing insurance cards

Retrieve patient data

Save medical findings

Telephone system works stable
Technical all-round carefree package