Collax DOS powered by Honesty&ECM
Collax DOS powered by Honesty&ECM
With the Collax DOS powered by HONESTY&ECM, Collax offers a module of the latest generation of Enterprise Content Management software for electronic document management. You can automate recurring filing processes, say goodbye to mountains of paper and expensive storage locations and make processes traceable and transparent.
Whether as a cloud or on premise: Perfect collaboration always and everywhere. Browser-independent thanks to HTML5. You have control over your data storage.
Integration as a Collax document organization system optimizes the on-premise solution and provisioning. In addition, the Web GUI control simplifies the maintenance of the platform and the Enterprise Content Management software.
Your benefits with Collax DOS powered by HONESTY&ECM
Save time
Shorten processing times and find documents quickly and easily. Automate recurring filing processes so that your employees can focus on the core business.
Reduce costs
Say goodbye to mountains of paper and expensive storage locations. Digital document management increases productivity and your company has more money to invest.
Increase efficiency
Functions for archiving and automation make processes comprehensible and transparent. In your company, collaboration is optimized and processing quality increases.
Always on the safe side
The best conditions for audit-proof data management. From capture to destruction your data will be reliably archived. This reduces the risk of data loss to a minimum. Crypto-Trojans have no chance due to the automatic versioning.
Increase productivity
Never lose track of your documents and processes again. The Activity Stream ensures for seamless collaboration and social functions keep all employees on the same footing Stand.
MODULE PROPERTIES
» Manufacturer: sc synergy GmbH
» Integration: Collax GmbH
» License Honesty& ECM: Proprietary, fee required
» License of the integration: Collax License
» Preis: auf Anfrage
» Contact: Collax Sales
» Versions: ab 7.0.32
» Contact Support: Collax GmbH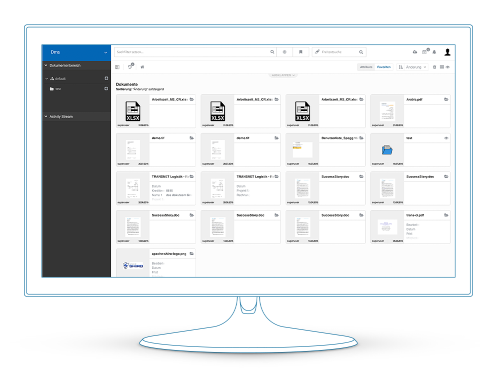 THE VISION
With HONESTY&, sc synergy GmbH has developed a new overall concept that sees itself as a company philosophy. The core is HONESTY&ECM: A cloud-enabled, Java-independent document management system. It combines future-proof technologies with highly functional possibilities in a user-friendly interface.
The perfect cooperation between Collax GmbH and sc synergy GmbH has resulted in a product for the future that you can use optimally for digitization and Digital Workplace.