Press release: New CGM solution ensures highly available IT infrastructure
14.08.2019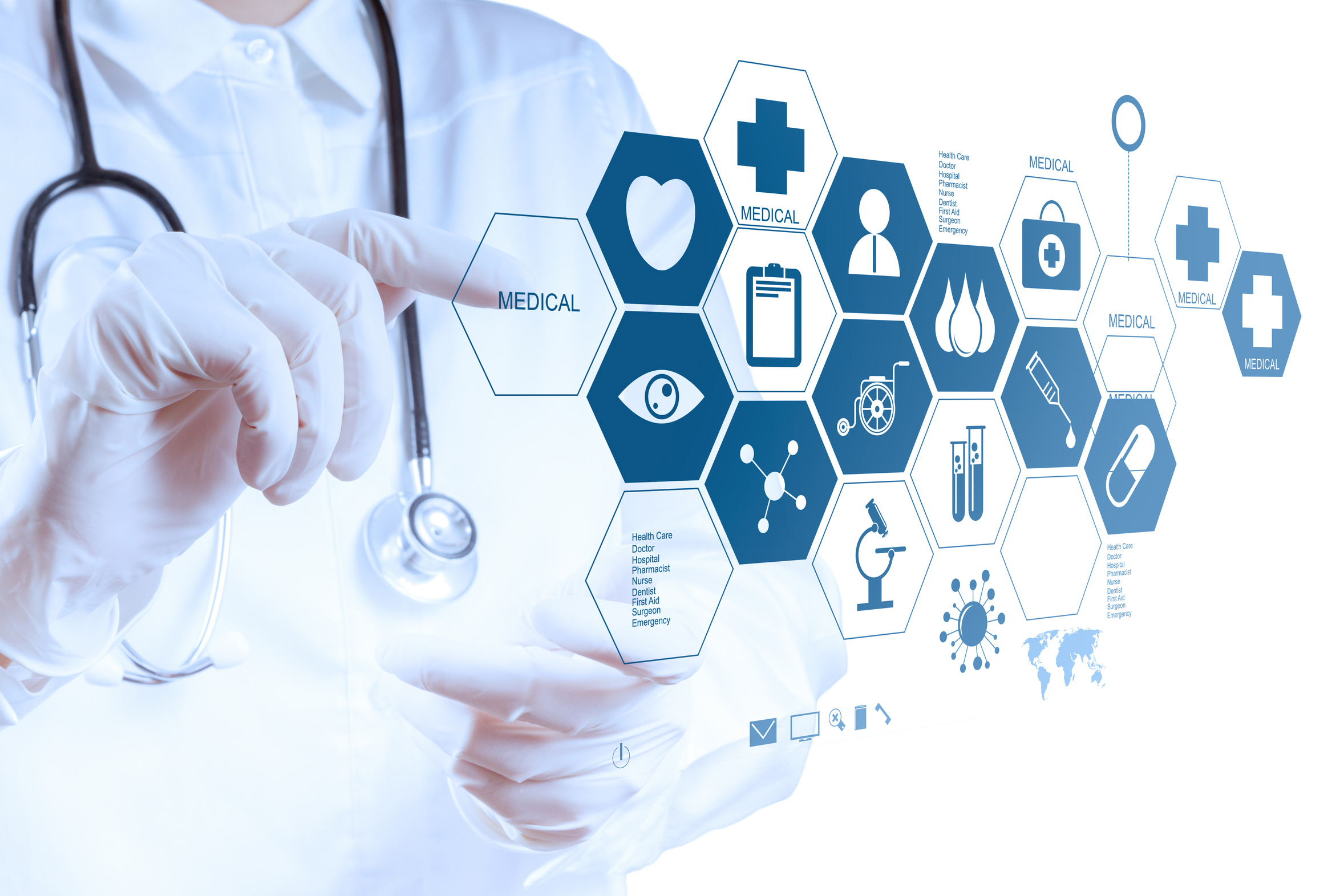 With the extension, doctors and dentists can access their practice and patient data at any time, even in the event of technical faults. CGM PROFESSIONAL LINE HA is particularly suitable for small to medium-sized medical and dental practices. Highly secure IT solutions are therefore no longer a cost-intensive privilege for large companies.
In the daily practice routine of doctors' and dentists' surgeries, the availability of practice IT has become increasingly decisive in recent years. Especially server failures quickly bring the practice to a standstill. Such breakdowns mean a loss of time and money for the practice. At the same time, delays in the process and waiting times have a negative effect on patient satisfaction and employee motivation. We are therefore looking for solutions that can guarantee the secure and consistent use of IT systems. CGM PROFESSIONAL LINE HA is one such solution. The new IT high-availability solution from CompuGroup Medical (CGM) combines servers from its own hardware line CGM PROFESSIONAL LINE with the V-Med solution from Collax GmbH. The result is an intelligent server virtualization and mirroring that detects technical defects and can thus prevent imminent downtimes of the practice IT. A permanent, real-time synchronization of all data also ensures the integrity of the practice data on two identical server systems at all times. If one of the servers fails, this virtualization allows work to continue without restriction or delay.
CGM PROFESSIONAL LINE HA is backed by CGM, the renowned German companies Collax GmbH and bluechip Computer AG. Both partners stand for security Made in Germany! Thanks to the cooperation with CGM, professional IT technology is now also available to doctors' and dentists' practices. "The CGM PROFESSIONAL LINE HA was specially developed to meet the requirements of doctors' and dentists' practices and guarantees a high level of IT reliability," explains Wolfgang Stauch, General Manager of CGM subsidiary CGM IT Solutions und Services GmbH. "By combining our CGM PROFESSIONAL hardware line with Collax software, we can now offer doctors' and dentists' surgeries a highly professional security solution at a price that can also be implemented with the operating budget of a small to medium-sized practice. Access to professional high-availability and virtualization solutions is no longer reserved for large enterprises."
Doctors and dentists can obtain the CGM PROFESSIONAL LINE HA from all authorized CGM sales partners (including Gotthardt Informationssysteme GmbH, K-LINE PRAXISLÖSUNGEN GmbH, CoSi medical IT GmbH, TURBOMED Vertriebs- und Service GmbH).
About CompuGroup Medical Deutschland AG
CompuGroup Medical Deutschland AG is a subsidiary of CompuGroup Medical SE, one of the world's leading eHealth companies. Almost every second physician in Germany already works daily with one of the market-leading physician and dentist information systems such as CGM ALBIS, CGM M1 PRO, DATA VITAL, CGM MEDISTAR, CGM TURBOMED, CHREMASOFT and CGM Z1. CGM PRIVATE is available especially for private physicians. CGM Deutschland AG also offers perfect solutions for efficient and secure eHealth management for MVZs, social facilities, laboratories as well as specialist and rehabilitation clinics. With the WINAPO® system and other solutions, LAUER-FISCHER provides pharmacies with modern, networked software that strengthens the pharmacist's advisory role, improves patient safety and at the same time helps to save time and money.
With CGM LIFE, a health platform is made available which enables a new type of communication between service provider and patient on an intersectoral basis. CGM LIFE also offers health services to maintain one's own health, to become healthy and to manage one's own health. In addition, CGM offers a complete product chain of gematik-approved components and services for the telematics infrastructure (TI) - from connectors and VPN access services to eHealth card terminals.
The products and services of CompuGroup Medical Deutschland AG stand for intelligent and comprehensive communication and networking solutions and connect doctors of all disciplines, hospitals, pharmacies, social institutions and cost units. TELEMED, as the market-leading KV-SafeNet provider, provides participants in the healthcare sector with a data protection-compliant platform for online communication, in future also as part of the telematics infrastructure. With instruments for efficient contract and supply control and software solutions for the optimisation of administrative processes, new paths to considerable savings potential are also opening up.
The common feature of all products in the portfolio of CompuGroup Medical Deutschland AG is cross-sector, secure and data protection-compliant communication. With our technologies, it is already possible to network the participants in the German health care system today.
About CompuGroup Medical SE
CompuGroup Medical is one of the world's leading eHealth companies and generated annual revenues of approximately 717 million euros in 2018. Its software products to support all medical and organizational activities in medical practices, pharmacies, laboratories and hospitals, its information services for all parties involved in healthcare and its web-based personal health records serve a safer and more efficient healthcare system. CompuGroup Medical's services are based on a unique customer base of over 1 million healthcare professionals, including physicians, dentists, pharmacies and other healthcare professionals in outpatient and inpatient settings. With its own locations in 19 countries and products in 56 countries worldwide, CompuGroup Medical is the eHealth company with one of the largest reach among service providers. Approximately 5,000 highly qualified employees stand for sustainable solutions for constantly growing requirements in the healthcare sector.
Contact for editorial offices:
CompuGroup Medical Deutschland AG
Jürgen Veit
Head of Communication D-A-CH

Telefon: +49 (0) 261 8000-1521
Fax: +49 (0) 261 8000-2099
E-Mail: presse.de@cgm.com

CompuGroup Medical Deutschland AG
Maria Trost 21
56070 Koblenz

Telefon: +49 (0) 261 8000-8000
Fax: +49 (0) 261 8000-8100
Web: www.cgm.com/de

Chairman of the Supervisory Board: Frank Gotthardt
Board of Directors: Uwe Eibich
Seat of the company: Koblenz, HRB 22901
USt-IdNr.: DE 175763043
Commerzbank Koblenz: BLZ: 570 400 44, Kto-Nr.: 20 80 489